MILLIONS of people LOVE Curvy Women.
Join the world's LARGEST community dedicated to Curves
Curvage is ALWAYS FREE
Curvage is the best, most self esteem postive site on Earth for discussion (and appreciation) for people of all sizes! We love everyone and think you will agree.
139,865 Total Members
We have the most outstanding forum topics like curvy women, fashion, weight gain, fat celebrities, modeling and art. And that's just the tip of the iceberg.
View UNLIMITED Full-Size Photos
View 1 Million+ FREE Images. Discover the ULTIMATE image collection. It's a celebration of the female form. Although we don't allow nudity, we do believe curves are beautiful.
Clips on Demand
We offer a great selection of exclusive clips for sale! With best in class customer service, our clips have NO additional fees or surprise reoccurring subscriptions. Social Media Influencers model for Curvage. See the latest in fashion, make up and more.
Social Features
You can remain anonymous and still enjoy all of our social features. Discover who is nearby using location tools or hang out on the social feed. Drop some likes, or find new folks to follow.
Curvy Chat
We are more than a feederism forum. We have the best real time chat tools including Direct Messaging, Instant messaging, Global Chat rooms or even Video chat.
Curvage Models
The worlds most popular social influencers Model on Curvage. Curvy Models can sell digital content with ease. Make your modeling videos, fashion hauls, makeup tutorials and more, then upload and get paid.
My Curvage Clips
We are changing how clips are sold online. Purchase totally anonymously and after you buy a clip it becomes available to you in your personal library. It's like Apple TV for Curvy Girl Clips!
Changing the Rules
We are proving everyday that curves are beautiful and millions of people agree. Why not share your pictures? Explore your curious side without restrictions. Discover being appreciated at any size. You are beautiful.
Model Blogs
Read and follow your favorite model blogs. Read about plus size models and their favorite swimwear or dresses. Every Curvage Model has their own personal blog hosted on Curvage. You can read them all for free.
Notable Member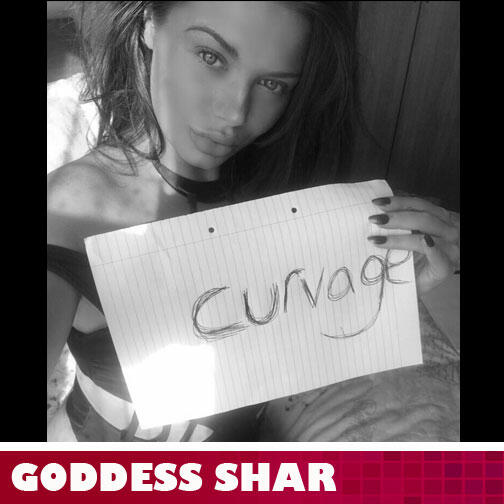 Media Mentions

What our users say
"I have been using Curvage since 2007. It's always a fun place to visit with lots of images of curvy women to check out and great discussions too. My privacy on Curvage is always respected. I have even bought a few clips and the transaction was smooth. Join now, you won't regret it."
Robert Dashlynn

1107 members are currently online