COMPARE CURVAGE CLIPS TO MEMBERSHIP/SUBSCRIPTION BASED SERVICES
We don't do subscriptions! We believe subscriptions and memberships are an inheriantly flawed model for this business. Check out our list of reasons why we believe Curvage is the ultimate platform for winning as an online model.
CURVAGE CLIPS (NON-SUBSCRIPTION)
OTHER SUBSCRIPTION OR MEMBERSHIP SERVICE
Advertising your clips is EASY. We already have the ultimate target audience looking for your content. Just hit the home page to let folks know your new clip is up.
Advertising your clips is hard. Make an account or channel somewhere and your channel could get shut down. This is just the start of the headaches.
Privacy is protected. Curvage puts a 100% shield between you and the customers. This ensures your privacy as customers have no access to any of your information.
Privacy is at risk. Folks figure out how to stalk your personal stuffs and worse payment processors sometimes give away your personal address etc. Not cool
Time off will not dissapoint your fans. Since videos are pay per clip you are free to produce content as often as you like. More importantly you are free to take breaks as often as you like.
Disappointment for you and your fans is the only outcome. This because it's hard to keep providing content on a schedule frequently enough to have folks feeling they are getting their money's worth. Eventually a vacation, or time off is needed and folks become impatient and end up feeling burned.
You will never get cheated at Curvage. Once a customers buys your clip the funds go to your credit account. There is no way for members to cheat you.
Cheaters can get ALL your stuff for almost nothing. Members can stiff you by signing up getting access to all your stuff and cancel quickly. Folks can pay once to get access to ALL your stuff and then bail. Do you really want to sell your entire library for 1 membership fee payment?
It's difficult for pirates to get your whole library. It's hard for pirates to get your entire library because they would have to buy all of it first, each clip!
Pirates can easily get ALL your stuff. Pirates can steal all your stuff for example by paying a $20 membership fee and then gaining access to all of your content. They will then distribute it free. Your whole library given away free (ouch).
Charge backs never concern you. We manage the whole process from end to end, including charge backs. Find that somewhere else!.. hint, you won't.
Charge backs can ruin you. Not only are charge backs frustrating to deal with but they can eventually cause you to lose your account and have your payment processors ban you from service.
We make sure money gets to your account. If you've had your Paypal banned trying to do 1:1 sales indepenantly, don't worry, we got you. You're in good hands with us.
Your Paypal can be cancelled. If you're trying to manage your own business selling subscriptions somewhere, if you're not a PRO, it's only a matter of time till your payment processor bans you. Don't say we didn't warn you. Collecting money is a lot more complicated than you might imagine.
Make more money by selling clips not memberships. Since your fans will buy your clips directly instead of getting access to everything all at one, you will ulatimately make more money.
Lost potential selling memberships Constantly trying to maintain memberships is hard because once someone get's access to all your content there is little incentive for them to keep paying. Folks tend to cancel and cherry pick when to sign up next only to cancel again.
Ultimate Audience at Curvage. Because we focus specifically on your niche virtually 100% of our traffic are potential customers for your content. Talk about a windfall!
Most traffic won't ever be your customers. Most other services cater to many non specific niches. This means most of the traffic is not looking for your content. They may have more overall traffic than Curvage but rest assured we have WAY more traffic looking specifically for your content.
It boils down to this. We have been working in this niche for many years and know exactly what is needed to help you succeed and we built our platform from the ground up to give you exactly what you need.

What about live cams? Really? .. don't get us started. You only make money with those WHILE you are working. With Curvage you can make passive income 24 hours per day even while you are sleeping. Curvage is hands down the best opportunity for curvy models online. We are certain!! Give us a chance to prove this to you.
Getting Started
What you will need to get started becoming a Curvage Model
(hint, It's EASY)
Apply to be a Curvage Model
After you're approved, upload some clips and start making money!
Note: Your Privacy is IMPORTANT to us!!! We understand your concern for privacy. Your personal information will not be shared with anyone. Even the moderators of this site will NOT have access to your information. We only collect a small amount of information to comply with legal requirements. For the safety of everyone we must operate legally. Curvage is a fun website but also is operated as a serious business. We have been working with models for years and have a reputation of good service. We are confident that you will be pleased with our service. So do not wait, ... You will enjoy making some money on the side and being your own boss. Apply Now!!!
USA & Intl.
Complete online Application
Requirements for all USA Curvage Models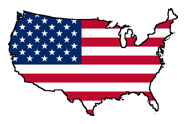 A valid photo ID (passport, driver's license is ok but we cannot accept military ID). Your Photo ID must match the name on the account application.
In addition, ALL producers from the United States MUST fill out and SIGN with your actual signature (we do not accept electronic signatures) a W9 form for tax purposes. You can find the W9 form here: http://www.irs.gov/pub/irs-pdf/fw9.pdf - Please remember you MUST print and sign this document, electronic signatures are not accepted and an application will be denied until we have a signed W9 on file.
Requirements for all International Curvage Models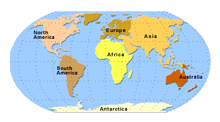 A valid photo ID (passport, driver's license is ok but we cannot accept military ID). Your Photo ID must match the name on the account application.
A current utility bill (power, water, cable or anything else that shows your real name and matches the payout address you listed on your application).
Apply Now
What are you waiting for?
Curvage is an incredible opportunity that you're going to love
If you're over 18 and have all of the above, you're ready to get started. Simply hit the button below to begin filling out your application. Soon you will be getting paid to Model. Remember to keep it classy! Curvage is not a porn site.

Will my information be kept private? Absolutely. We only collect the information to comply with legal requirements.
Models: You're a Model if you will be submitting pictures or videos of yourself.
(Registered members only - MUST have 10 Reputation Points first)
To learn about earning reputation check here
Curvage has the HOTTEST curvy models!